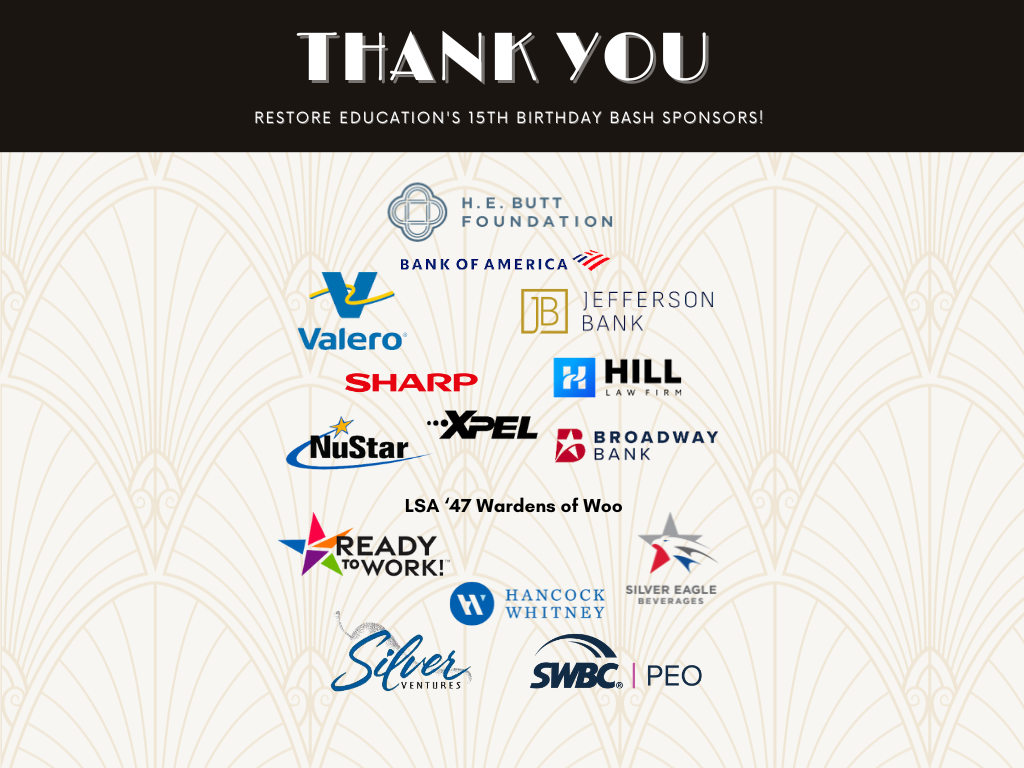 We would like to extend our heartfelt gratitude for your presence and support at the Restore Education 15th Birthday Bash on November 3rd. Your belief in the potential of our mission and your investment in the future of our students and their families means the world to us.
The evening was a true celebration of our journey so far and a testament to our commitment to empowering individuals and strengthening our community. Your presence at the event brought energy and enthusiasm to the occasion, making it a resounding success.
As we reflect on the last 15 years, we are filled with pride at the progress we have made, and we are excited about what the future holds. With your continued support, we are confident that we can achieve even greater milestones in the years to come.
We would also like to express our deepest gratitude to State Representative Barbara Gervin-Hawkins for her incredibly inspiring words during the event. Her dedication to education and encouraging words resonated with everyone present and added an extra layer of significance to our celebration.
"Everybody needs a somebody. Who will you be there for?
Who will you inspire today?"
-State Representative Barbara Gervin-Hawkins
Cheers to another 15 years of developing San Antonio's workforce, transforming lives, and making a lasting impact on our community. Your presence and contributions make our mission possible, and we couldn't be more grateful.
Thank you once again for being a part of this memorable evening. We look forward to continuing this journey together, making a positive difference in the lives of our students and their families.